Artwork always helped us to spread a message.

A lot of artwork is made by Henk de Boer and can be used under the Creative Commons Attribution-ShareAlike License. To view a copy of this license, visit http://creativecommons.org/licenses/by-sa/1.0/ or send a letter to Creative Commons, 559 Nathan Abbott Way, Stanford, California 94305, USA.

Ask for additional license forms if you want to use it for plain copyrighted paper and net publications, this is in general no problem.
<<TableOfContents: execution failed [Argument "maxdepth" must be an integer value, not "[maxdepth]"] (see also the log)>>
---
Boycott Trend Micro Artwork
Boycott Trend Micro artwork is in the public domain and is split in banners and cartoons...

Click here for more banners...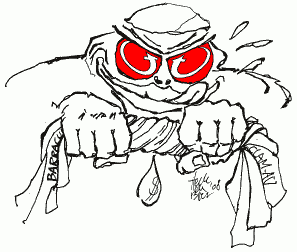 Click here for more cartoons...
---
Software Patent Artwork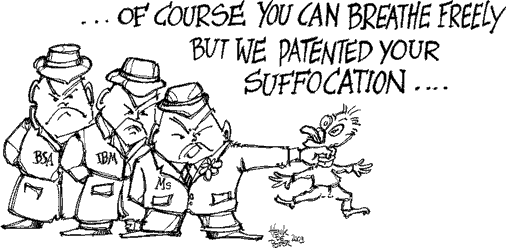 More Software Patent artwork we used for campaigning can be found at the Dutch chapter:http://wiki.vrijschrift.org/swpat/art
---
Free Information Artwork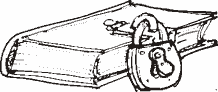 PDF PS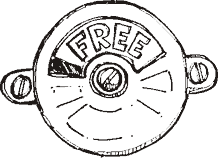 PDF PS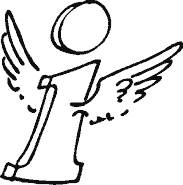 PDF PS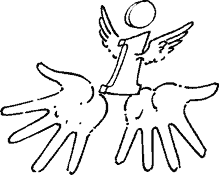 PDF PS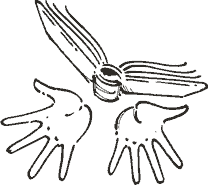 PDF PS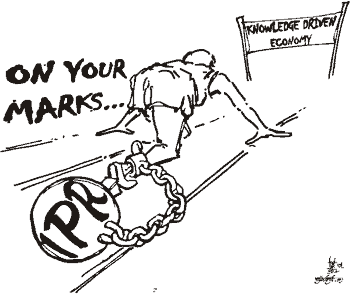 PDF PS